Stockholm | October 16th – 18th
Growth + Profitability Summit
Continue your revenue, growth, and profitability journey. Step ahead of the competition, global disruption, and your own preconceptions.
Don't forget to sign up for Growth + Profitability Summit!
Step Ahead
At the Growth + Profitability Summit you'll learn how to lean into volatility, political upheaval, economic boom and bust, market disruption, and business challenges – stepping ahead and onward in the face of adversity. The journey to business success is paved with risks, but attending the Growth + Profitability Summit will give you the tools to navigate confidently.
We believe in the power of incremental progress. No matter how daunting your challenges may seem, there's power in taking small steps forward. We're here to help you do the footwork to make real, tangible business impacts.
So, let's take the next step together. Let's dig in, step ahead and propel your business toward your north star destination. Join us at the Growth + Profitability Summit to discover how you can step ahead toward a better tomorrow and a brighter future.
Why Attend
Join a community of pricing guides who are committed to business excellence
Gain access to exclusive keynotes, sessions, and networking events

Develop strategies and uncover insights to stay a step ahead of your competition

Build, simplify, and strengthen pricing processes across your organization

Learn from peers and experts about the latest trends in pricing, selling, and commercial excellence
Discover improvements your organization can make to achieve stronger pricing power
Stay current and provide feedback on the Vendavo product roadmap
Keynote
Renata Chlumska
Professional Adventurer and Entrepreneur
Renata is a professional adventurer, entrepreneur, and educator. She was the first Swedish woman (and Czech, she has dual citizenships) to conquer the "Seven summits" (the highest mountains on each of the seven continents). Renata speaks about adventure and all it gives, as well as the different ingredients required in the form of motivation, changeability, goal focus and risk assessment. As modern adventures often involve extensive projects with many people involved, she also speaks about project management, leadership and team building.
Stephan Fessner
Head of Commercial Management and Processes, Dynapac
Stephan lives in Germany and he has been working in construction equipment industry since 1998. He has been active in the road construction area for the brand Dynapac since 2009. After different roles and positions as Product Manager, Regional Aftermarket Manager for D/A/CH region and Pricing Manager, he is now acting as Head of Commercial Management and Processes. He is leading a team of three pricing and CPQ nerds, aiming to provide commercial excellence. He has detailed experience and knowledge in aftermarket affairs, sales support, pricing and commercial business tools. Dynapac belongs to the Fayat group and have 5 factories around the globe. Main products are Soil and Asphalt Rollers, Pavers, Feeders and Light Compaction Equipment.
Jacob Moller Korsgaard
Pricing Director, Danfoss
Jacob has worked with pricing in large multinational B2B companies in +10 years. Jacob has extensive knowledge on how to set up pricing concepts to support value based pricing across international markets and sales channels. Previous to pricing Jacob has worked with different roles in finance and sales. In his current job, Jacob is responsible for a global pricing team of 9 FTEs supporting Danfoss businesses in price optimization. Jacob holds a masters degree in International business from Aarhus University and is a Certified Pricing Professional since 2018. Privately Jacob is married and has two daughters and a spanish water dog.
Koen Hoogstoel
Global DX Strategy Manager, Yokogawa
Koen is a global digital strategy manager within Yokogawa and is responsible for the rollout of future digital platforms and price optimization programs within the IA products division. He has almost 22 years of experience in direct sales, product management, and setting regional IA product sales strategies, which I consider a must-have for transforming the Yokogawa digital mindset towards the future. Based in Belgium, working for a Japanese company and talking to global colleagues in the US, Singapore, Korea, and the Middle East is a natural enrichment of the job, which keeps me continuously motivated to achieve the common company goal.
Björn Willemsens
Partner, PAGE-37
Björn is founding partner at PAGE-37 and previously an Associate within the Pricing and Profitability Management competence center of Monitor Deloitte in Belgium and Switzerland. Throughout his career, Björn is active as a consultant in the domain of Commercial Excellence. His key areas of expertise include Customer Management Strategy, Sales Force Management, Pricing and Profitability Management and Entrepreneurship.
He has demonstrated top level analytical and tactical skills which, combined with a high level of pragmatism, lead to successful process reengineering and strategy implementations. He acts as a lead member of the European Pricing and Profitability Management Community. As such, he drives the further development of pricing methodologies and market awareness. He is a regular guest speaker at conferences. Bjorn is a professional coach and trainer and has extensive experience in workshop facilitation and interviews. His mother tongue is Dutch, and he is fluent in English and French.
Bruno Slosse
President and CEO, Vendavo
Bruno Slosse has served as the President and CEO for Vendavo since 2015, where he has led a comprehensive transformation of the company from a 1st generation B2B price management solution provider, into the leading SaaS provider of Price Optimization & Management and CPQ (Configure, Price, Quote) solutions.
Bruno came to Vendavo with more than 20 years of sales and senior leadership experience in enterprise software at companies like Cerner Corporation and Ascend Learning. Having spent over 10 years as General Manager of Cerner Europe, Bruno has worked with global clients and led organizations in both the US and Europe.
He is fluent in Dutch, French, German and English. Bruno graduated with Honors with a Bachelor's Degree in Economics from the University Ghent, Belgium.
Gina Bates
Chief Revenue Officer, Vendavo
Gina Bates brings more than 20 years of sales and leadership experience from SAP, Coupa, Anaplan and Salesforce.
Gina has a proven track record building successful, high-performing teams, and is passionate about cultivating a strong team culture. She leads the Global Sales, Business Consulting, Sales Operations, and Partnership teams in all geographies. Gina is a Michigan State alumna.
Robert Irwin
Senior Vice President of Business Consulting, Vendavo
Robert has worked in the area of Pricing for over 20 years and has spent the last 14 years at Vendavo helping customers to implement and automate their pricing processes, strategies and margin optimization. Before joining Vendavo, Robert was the Global Director of Pricing at a High-Tech manufacturer where he developed, built and led the Pricing Organization. He is experienced in leading sales and operations teams in the international business environment and has a proven track record of successfully leading organizations through structural and process change. Robert has an MBA from Wake Forest University and a BA (Hons) in International Business from Sheffield City Polytechnic.
Michal Slíva
Principal UX Designer, Vendavo
With over 8 years of experience in the field, Michal is a seasoned Principal UX Designer dedicated to crafting exceptional digital experiences. His main mission is to empower customers with the right information at the right moment. By providing all the important information seamlessly, Michal's designs eliminate the need for complex training and allow users to effortlessly accomplish their goals.
His relentless pursuit of effective and intuitive accessibility drives him to create designs that prioritize user needs and preferences. Throughout his career, Michal has collaborated with almost all product teams, delivering user-centered solutions that elevate the overall product experience.
Michal firmly believes in the power of user research, conducting in-depth user interviews and rigorous usability testing to ensure that every design decision is backed by data and aligned with user expectations.
Michal has contributed significantly to the success of Vendavo's Deal Price Optimizer product, which optimizes prices based on customer willingness to pay.
Johanna Andersson
People & Culture Business Partner, Vendavo
Growth and Profitability Summit's Master of Ceremonies, Johanna Anderson, brings a wealth of multifaceted experience as an Associate People & Culture Business Partner at Vendavo. Since 2019, she has played a pivotal role in nurturing relationships and creating a thriving workplace. Her vibrant energy, innate ability to connect with colleagues, and power to drive employee engagement sets her apart. Prior to Vendavo, Johanna was a Meeting & Event Hostess at Radisson Blue Waterfront and worked in management at J. Lindeberg. Johanna's global perspective has been enriched by her time living and working in the US and Australia. When she's not working, Johanna's creative spirit finds expression in her deep passion for interior design.
Chris Kennedy-Sloane
Business Consultant, Vendavo
Chris is a Business Consultant with Vendavo and brings a wealth of pricing and commercial experience across a wide range of areas, including IT, pharmaceuticals, genomics, manufacturing, food, and petrochemical industries. Most recently working in industry in the private equity space for LGC group, he drives pricing acceptance and excellence in businesses through creative, realistic solutions that demonstrate real value returns. Prior to Vendavo and LGC group, he ran the Western Digital EMEA pricing function.
Ladislav Dedinsky
Manager Customer Success, Vendavo
Ladislav has more than 10 years experience in customer facing roles (Account Manager, Service Delivery Manager, Customer Success Manager) in SaaS, IT, Fin-Tech, and moire. His expertise is Customer Relationship, Retention, Escalation management, and Leadership. He is based in Prague and he joined Vendavo in August 2020, where he is leading EMEA CSM since April 2022. He has previously worked at Worldline global, ADP, and Interoute (GTT) .
Olga Liaudanskaya
Senior Customer Success Manager, Vendavo
Olga Liaudanskaya is working as Senior Customer Success Manager at Vendavo.
Kati Ilkka
Senior Pricing Manager, Fiber FoodService, Huhtamaki
Kati has nearly 20 years of experience in pricing-related topics from various positions in the packaging industry. She has worked as a Commercial Manager in a manufacturing site and in central positions as a Pricing Manager. Over the past year and a half, she has been responsible for implementing Pricing Digitalization at Huhtamäki Fiber Foodservice. In this project, she has had the opportunity to utilize her previous experience in IT projects. The digitalization journey has been challenging but rewarding.
At work, Kati is passionate about development, and outside of work, she engages in "off-work" activities such as exercise and analytical puzzles. Her approach is to work hard with a smile and maintain a focus on continuous development.
Sophie Ranson
Director Digital Transformation, Avnet
Sophie has 20+ years of business experience and electronic industry knowledge; she leads international teams and projects to transform and digitalize business activities and processes. This enables Avnet's business strategy, and creates value for customers, suppliers, and employees, through innovative, differentiated, and scalable process improvements, using various digital technologies.
Throughout the years, she held different management roles in Asset, Operations and Sales, giving her a deep insight and knowledge of what innovative pricing strategies can bring to the business.
By coordinating a team of Digital Pricing analysts, and in collaboration with various specialized IT teams, she enabled the definition and roll-out of an end-to-end Digital Pricing strategy and set of tools in EMEA.
Niklas Lindström
Pricing Manager, Xylem
Niklas is responsible of pricing at Xylem, a global water technology provider and a company with a yearly turnover of ~1B$. He has worked at Xylem since 2010 and he has had different roles, among others within Technical Engineering and Sales. He has a master degree in Engineering and Corporate Finance from Royal Institute of Technology in Stockholm.
Maarten Moreels
Partner, Commercial Strategy & Pricing, Monitor Deloitte
Maarten is a Partner within Monitor Deloitte with a strong track record, Commercial Strategy & Pricing (16+ years). Maarten is leading the Commercial Strategy & Pricing practice and therefore has a solid experience in leading large multinational strategic pricing projects. His operational experience (8 years) in pricing, sales & marketing from the industry enables him to identify the critical value levers and translate strategies into pragmatic and result-driven approaches. Furthermore, Maarten has built up a very strong pricing management expertise, having supporting several multinational companies across the globe on optimizing their pricing performance
Ron Pascuzzi
Chief Customer Officer, Vendavo
Ron Pascuzzi has more than 20 years of leadership experience in software, IoT, and consulting.
As Chief Customer Officer, Ron provides executive leadership across the entire customer lifecycle, from onboarding through to retention, expansion, and renewal. Prior to joining Vendavo, he spent 4 years as Chief Customer Officer at Plex Systems, Inc. where he led customer success and services.
Ron holds a Bachelor of Science in Mechanical Engineering and an MBA from Western Michigan University.  He resides in St. Petersburg, Florida.
Alex Hoff
Chief Product Officer, Vendavo
Alex Hoff has been with Vendavo since 2008 and has served in roles across pre-sales, professional services, marketing, and product management. In his current role as head of product management, Alex manages a talented team that brings innovative software solutions to market that enable B2B corporations to operationalize their commercial excellence strategies. Since 2018, Alex has led the transformation of Vendavo's product portfolio from a first-generation on-premises software platform, to a portfolio of integrated cloud-native SaaS products.
Prior to working for Vendavo, Alex worked in various marketing and pricing roles for Fortune 500 companies in business services, retail/consumer goods, and freight transportation.
Alex earned his MBA with a Concentration in Marketing from the MJ Neeley School of Business at TCU where he also holds a B.S. in Psychology.  Alex was also among the early participants in the Certified Pricing Professional program from the Professional Pricing Society in 2008.
Darius Fekete
Director, Value Acceleration, Vendavo
Darius leads the Value Acceleration practice at Vendavo. He has 15+ years of professional experience in pricing and digital transformations across various industries including B2B manufacturing, distribution, and financial services. He is an advocate for elevating commercial excellence to strategic levels in organizations and is an expert in scaling pricing & negotiation capabilities.
Before joining Vendavo Darius advised customers at other consultancies including Simon-Kucher & Partners focusing on top-line growth initiatives.
Karl Larsson
VP, System Solutions, Vendavo
Karl is based in Stockholm and has been working with pricing since 2006. Karl has served in roles across professional services, managing product development teams and product management. For manufacturing and automotive industries Karl has been running price optimization programs, developing and implementing value based and market driven pricing strategies and developing operational processes supporting their long-term success. He has been implementing our price management solutions for our clients. Karl is the product manager for Vendavo Pricepoint.
Karl holds a M.Sc. in Industrial Engineering and Management from KTH, Royal Institute of Technology, Stockholm, Sweden.
Ali Salem
Principal Consultant, Vendavo
Ali is responsible for leading the functional design and implementing Vendavo solutions for the largest clients. He has more than seven years of experience in pricing and commercial excellence. Furthermore, his main industry experience is in discrete manufacturing and automotive. Ali holds a Master's degree in Industrial and Management Engineering from Luleå University of Technology.
Thrudur Starradottir
Customer Success Manager, Vendavo
Thrudur is a Consultant at Vendavo. She brings a wealth of knowledge in digital innovations within logistics and supply chain management in the construction industry. Prior to joining Vendavo, Thrudur served as a Teaching Assistant at Uppsala University and worked as an Accounting Associate at Kvika banki hf. She holds a Bachelor of Science in Industrial Engineering from University of Iceland and a Master's degree in Industrial Management and Innovation from Uppsala University. Thrudur is a Prosci Certified Change Practitioner, reflecting her dedication to driving successful organizational transformations. With her diverse background and expertise, she consistently delivers exceptional results in optimizing sales processes and enabling revenue growth for Vendavo's clients.
Kalle Aerikkala
Business Consultant, Vendavo
Kalle Aerikkala has worked within the pricing and product management profession for the last 10 years, starting with Finnish technology companies supporting service and spare part pricing globally. Currently Kalle works with Vendavo as a Business Consultant, helping a broad range of customers to achieve better results through improved commercial excellence. Even after 10 years in the industry he learns something new every day, and finds the world of pricing incredibly interesting as it touches on basically every function within a company.
Site Information
Event
Sessions will be held at IVA Konferenscenter. Address is Grev Turegatan 16, 114 46 Stockholm.
Accomodations
We recommend the hotel Scandic Anglais, located only 270 meters from the event venue. You will get a 10% discount on your stay (valid for the nights October 16, 17, and 18). To make a hotel reservation and to get the discount, visit Scandic Anglais website and use Booking Code "PRO10SE".  
Welcome Reception
17:30 – 19:00
Come for early registration, networking drinks, and snacks! This is a great opportunity to break the ice and meet up with friends and industry peers!
Networking mingle will take place at Scandic Anglais on 1st floor.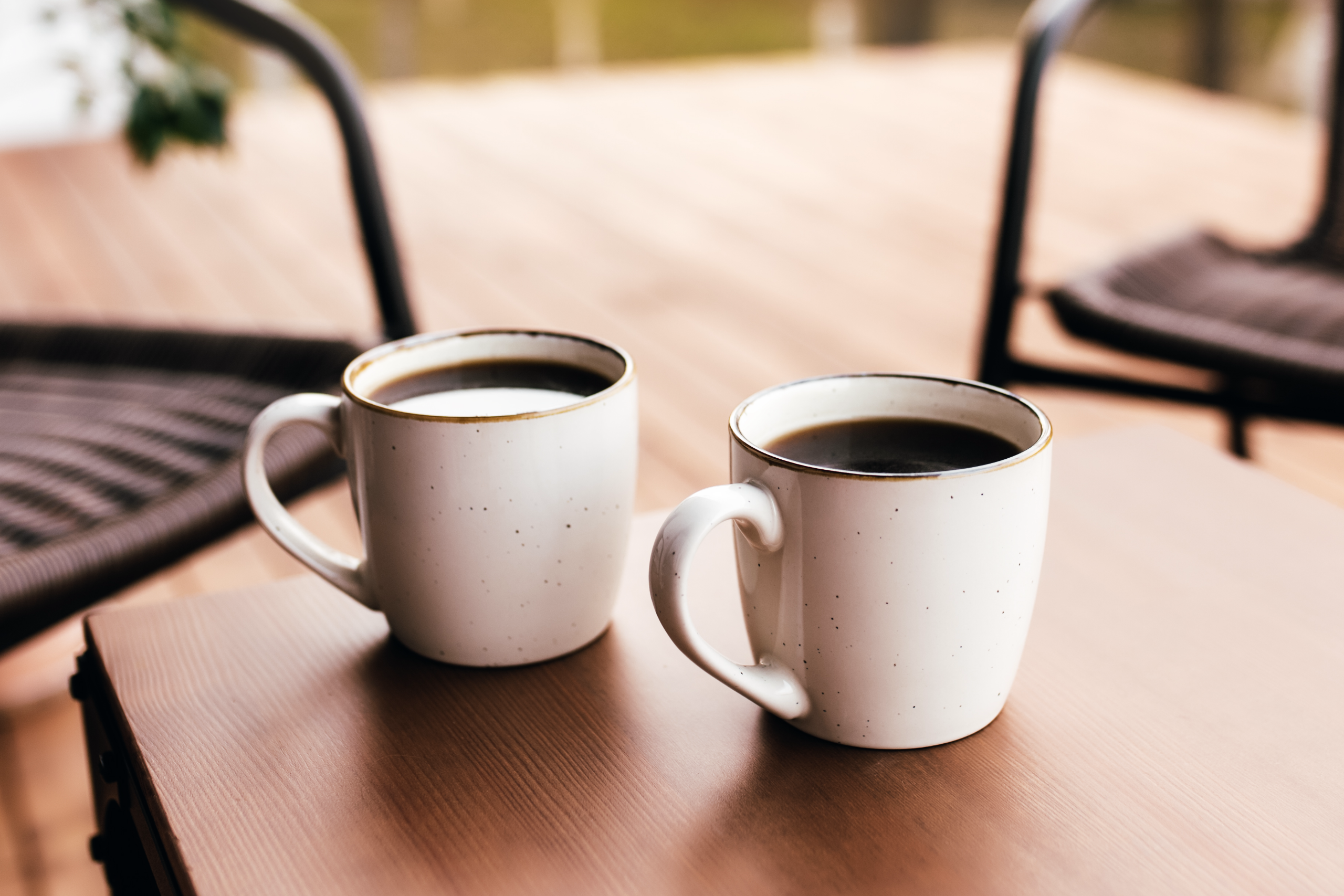 Registration and Breakfast
08:00 – 09:00
Registration and light breakfast.
Growth and Profitability Summit's Master of Ceremonies, Johanna Andersson, is welcoming to the conference.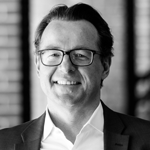 Charting a Course for Success
09:10 – 09:35
Join Bruno Slosse, Vendavo's CEO, as he shares our vision for driving business growth, becoming a destination employer, and focusing on customer success through the Vendavo Way. Discover how we leverage people, process, and technology to deliver real outcomes for our customers. Learn how our strategic operative pillars inform everything we do and help us stay one step ahead of our competitors.
Insights into the Vendavo Way and how it drives business growth, destination employer, and customer success
Understanding of how people, process, and technology work together to deliver real outcomes for our customers
Examples of driving actual outcomes for our customers and staying one step ahead of the competition.
Panel: Pricing Without Walls – Tearing Down Silos to Achieve Better Results
09:35 – 10:20
Are your pricing efforts plagued by silos, making it difficult to achieve pricing alignment across your organization? Hear from a panel of experts from IT, sales, and pricing who have experience navigating the challenges of silos in their own organizations. Walk away with actionable steps to champion change in your organization.
Identify silos and their impact on profitability, growth, and margin
Learn best practices for aligning people, processes, and technologies to create a unified pricing strategy
Discover how to create a culture of collaboration and data-driven decision-making
Moderator: Gina Bates, Vendavo
Panelists: Kati Ilkka, Huhtamaki; Jacob Moller Korsgaard, Danfoss; Sopie Ranson, Avnet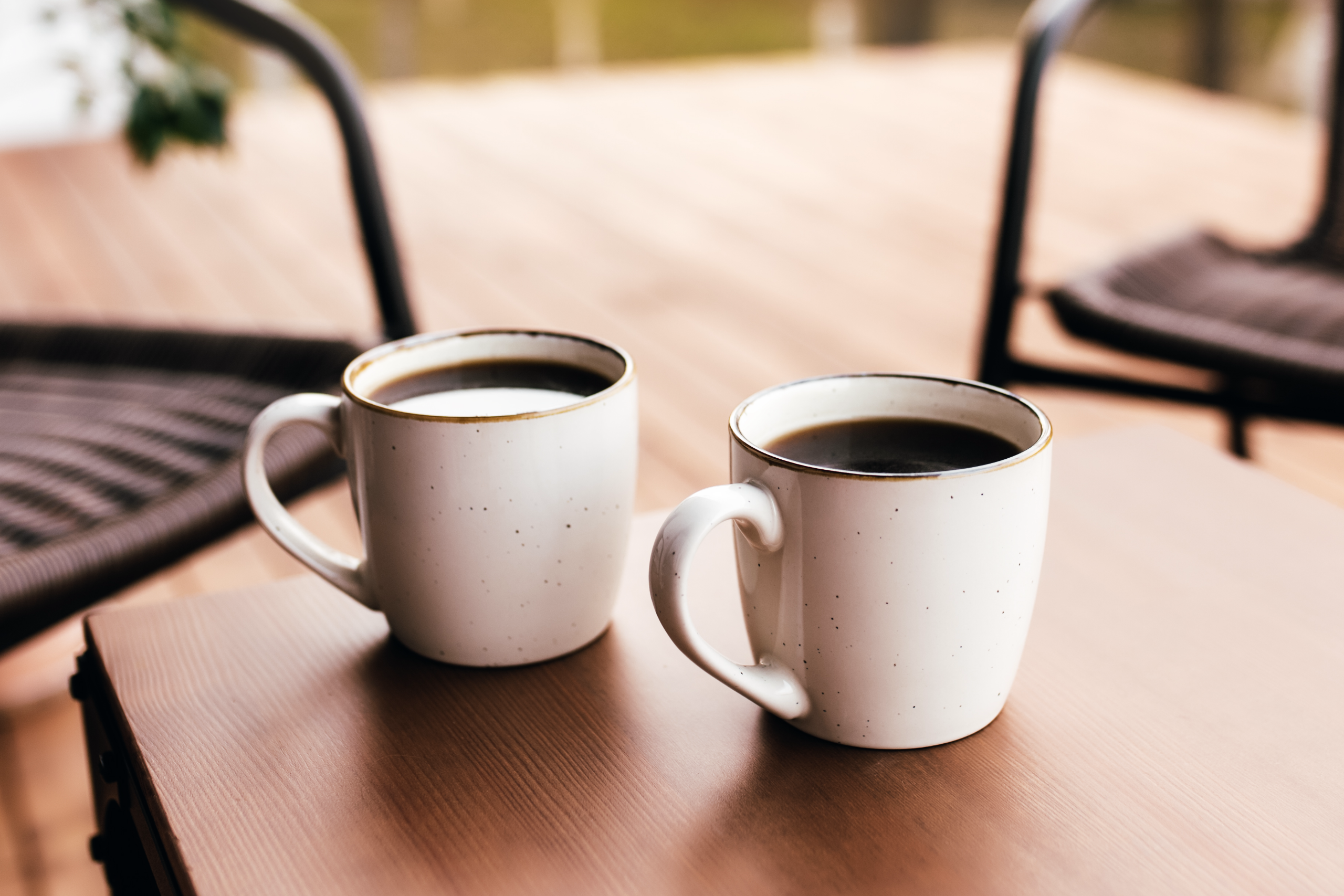 Break and Networking
10:20 – 10:50
Making Every Step Count: Our Approach to Customer Success
10:50 – 11:15
Join Vendavo's new Chief Customer Officer, Ron Pascuzzi as he shares how Vendavo puts customer success at the forefront of everything we do. Hear real-world examples of how Vendavo partners with our customers to drive measurable outcomes, and discover how we're continuously innovating to stay ahead of customer needs and market trends.
The importance of customer success in driving business growth
How Vendavo's customer success, professional services, and value acceleration teams deliver results every step of the way
Real-world examples of Vendavo's customer success partnerships
Panel: Show Me the Money – Demonstrating the Value of Pricing Transformation
11:15 – 12:00
Transforming your pricing strategy is essential to staying competitive, but it can be a tough sell to stakeholders. How can you justify the costs and consistently demonstrate the value? Our panelists will share their strategies for gaining buy-in, measuring success, and communicating the impact of pricing transformation.
Learn strategies for justifying the costs of pricing transformation to key stakeholders
Discover metrics and KPIs to measure the success of your pricing initiatives
Real-world examples of how pricers are engaging their organization and demonstrating value
Moderator: Chris Kennedy-Sloane, Vendavo
Panelists: Stephan Fessner, Dynapac; Niklas Lindström, Xylem
Spotlight: Making your Pricing Strategy Profitable Across your Organization
12:00 – 12:20
Pricing managers have conflicting edicts with other functional teams. If you can't centrally control and manage the strategy it becomes piecemeal, multiple business units run clashing strategies. There is a way to understand your pricing decisions better with bespoke price diagnostics, the ability to isolate and evaluate your pricing strategy and tactics, and centrally managing your pricing across the entire organization.
Discover how Vendavo solutions can help you design, control, and manage pricing strategies and increase profitability
Learn how to use insights proactively to make better decisions to your business
See real-world examples of how companies have optimized and improved their organizations
Speakers: Ali Salem and Karl Larsson, from Vendavo
Lunch and Networking
12:30 – 13:25
Keynote: Profitable Growth in the Digital Age – Pricing and eCommerce
13:30 – 14:00
eCommerce is reshaping traditional business models. In today's digital marketplace, businesses must harness the power of online sales and implement effective pricing strategies. Björn Willemsens, Founding Partner at PAGE-37, will address how businesses can leverage eCommerce to drive profitable growth. Learn about effective pricing strategies and tactics that bridge the gap between brick-and-mortar and online sales. Plus, discover how customer data analytics can fuel your online marketing strategy and optimize warehousing and distribution.
• Unlocking growth opportunities through strategic pricing approaches
• Harnessing customer data analytics for targeted marketing and enhanced customer experiences
• Optimizing warehousing and distribution to meet the demands of eCommerce
Mastering the Art of Accelerating Value
14:00 – 15:00
Join Darius Fekete, Vendavo's Director of Value Acceleration, for an exciting and interactive strategic challenge to optimize your business and accelerate desired outcomes. Through a series of simulated scenarios, participants will learn to identify opportunities to accelerate value, unlock hidden revenue streams, and achieve sustainable growth. Learn to anticipate customer needs and behaviors, develop pricing strategies that maximize value, and gain a competitive edge in the market. Discover how Vendavo's Value Acceleration team and methodology can transform your business and position you to stay ahead of the competition.
Identify opportunities to accelerate value and unlock hidden revenue streams
Develop pricing strategies that maximize value and anticipate customer needs and behaviors
Learn how Vendavo's Value Acceleration team and methodology can transform your business and position you to stay ahead of the competition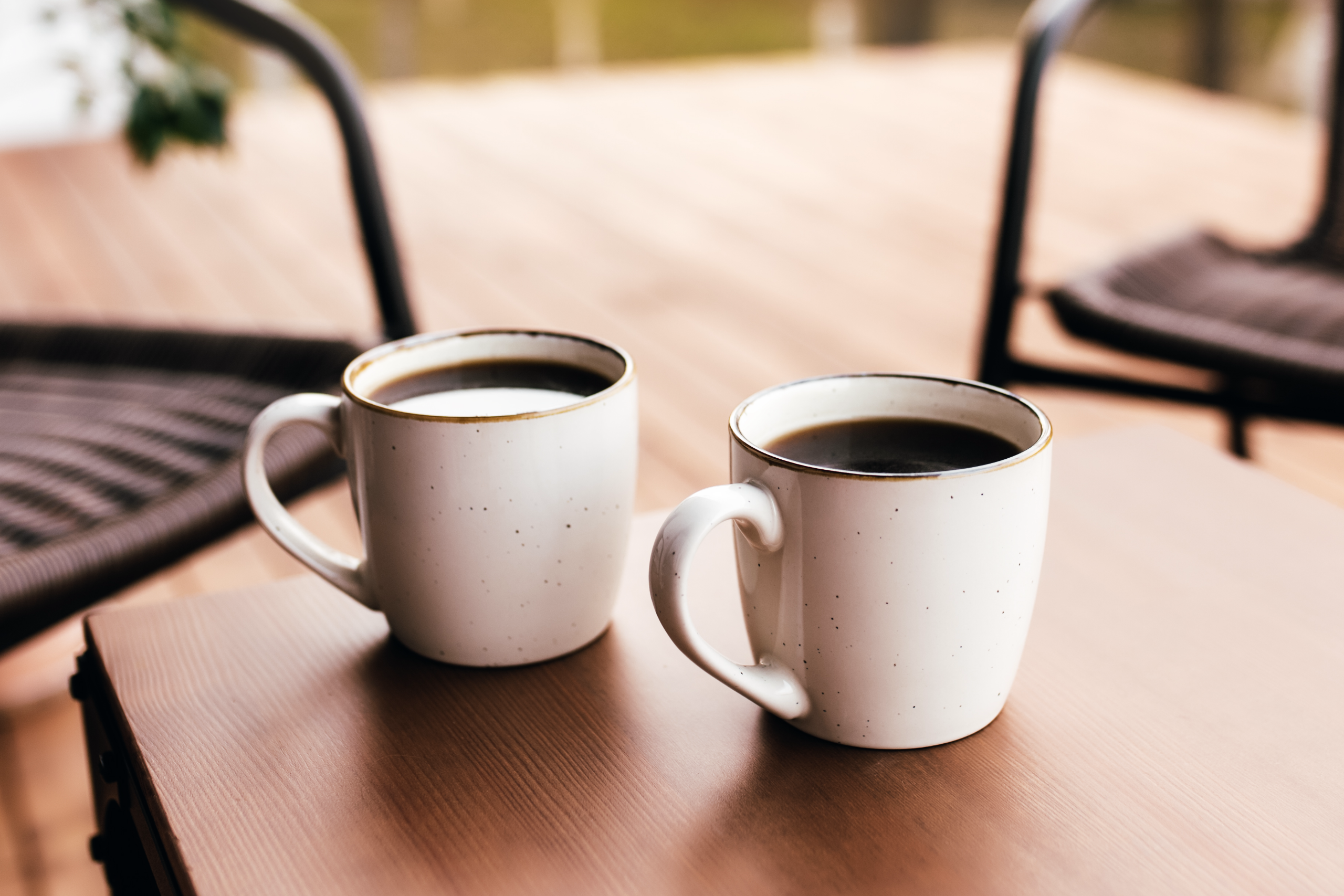 Break and Networking
15:00 – 15:30
Keynote: Navigate with Purpose: How to Stay a Step Ahead of Uncertainty
15:30 – 16:30
Prepare to embrace uncertainty and navigate the dynamic currents of life with unwavering confidence and purpose. Join us as fearless adventurer and athlete, Renata Chlumska illustrates the parallels between her expeditions and the world of business and entrepreneurship. Discover what it takes to proactively tackle challenges, adapt to changing environments, and lead with resilience.
Get one step ahead with a plan that prepares you for the unexpected
Navigate shifting tides and handle changes like a champion
Learn what it takes to be a team player and motivate others
Evening Harbor Cruise
18:30 – 22:00
More information will come.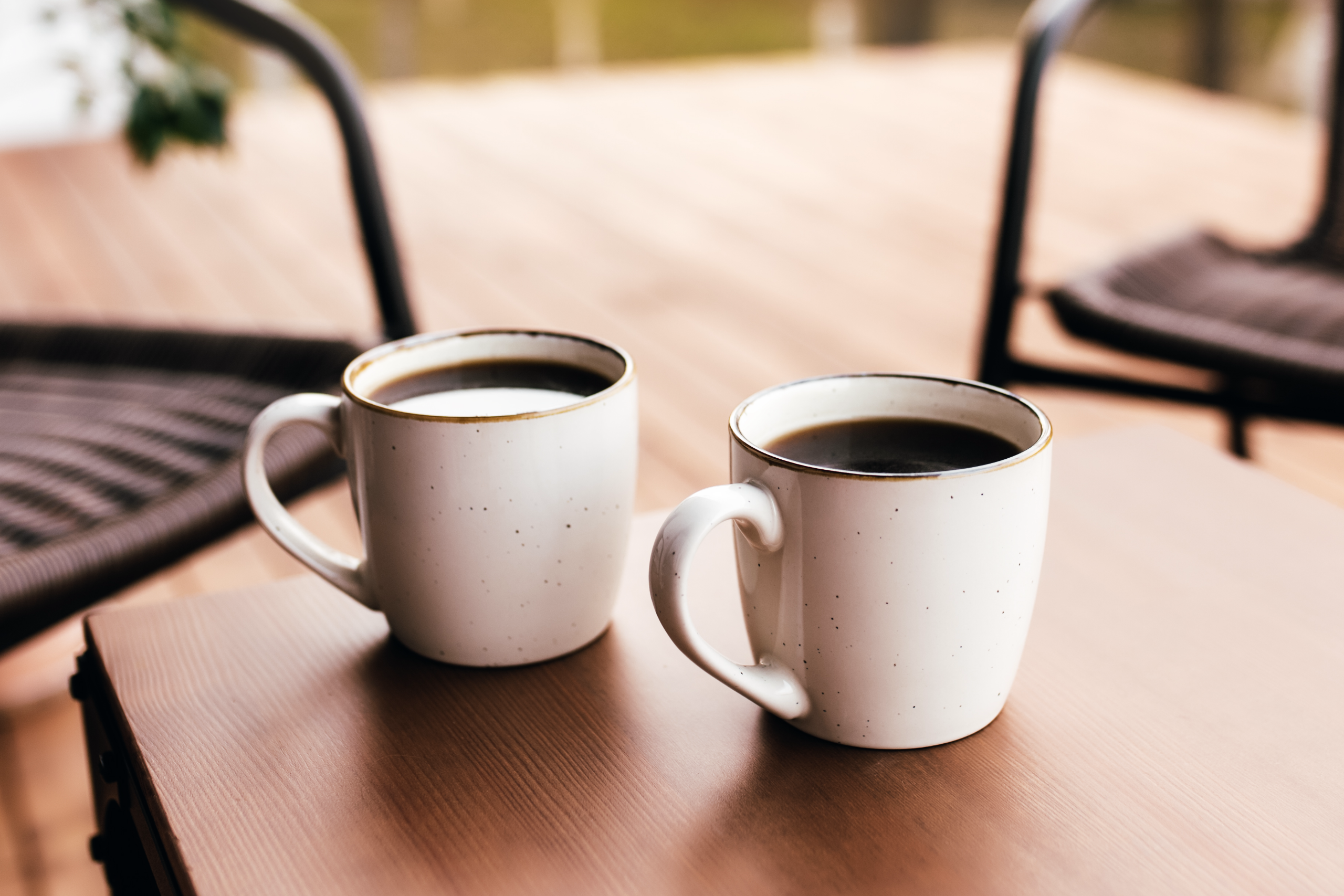 Morning Coffee
08:45 – 09:00
The Art of Effortless UX and the Path Ahead for Vendavo's Products
09:00 – 09:50
Join Alex Hoff, Chief Product Officer and Michal Slíva, Principal UI Engineer, for an exclusive preview of our product roadmap and a summary of our latest innovations in user experience design. Discover how we're staying one step ahead of the competition with our forward-thinking approach and user-centered design principles. Learn how we're integrating new technologies to help you accelerate growth and profitability, and get a sneak peek of what's on the horizon for Vendavo.
Insights into Vendavo's product roadmap for 2023
Preview of exciting new features and functionality
The importance of user-centered design and how user input has shaped the design of Vendavo products like Vendavo Pricepoint
Speakers: Alex Hoff and Michal Slíva from Vendavo
Spotlight: Using Pricing Incentives to Drive Profitable Customer Behavior
09:50 – 10:10
Designing profitable rebate programs and refining for additional profitability is a daunting task for any organization. Whether manual or through software, there's room for improvement with the effectiveness and automation of your programs. Don't miss opportunities. Proactively design and manage your rebate programs across channels, use bespoke price diagnostics, and isolate and evaluate your pricing and rebate tactics.
Discover how Vendavo solutions can help you design and manage profitable rebate programs across channels
Learn how to use insights proactively to identify areas of rebate program improvement
See real-world examples of how companies have optimized their rebate strategy to drive profitability
Speakers: Kalle Aerikkala and Olga Liaudanskaya from Vendavo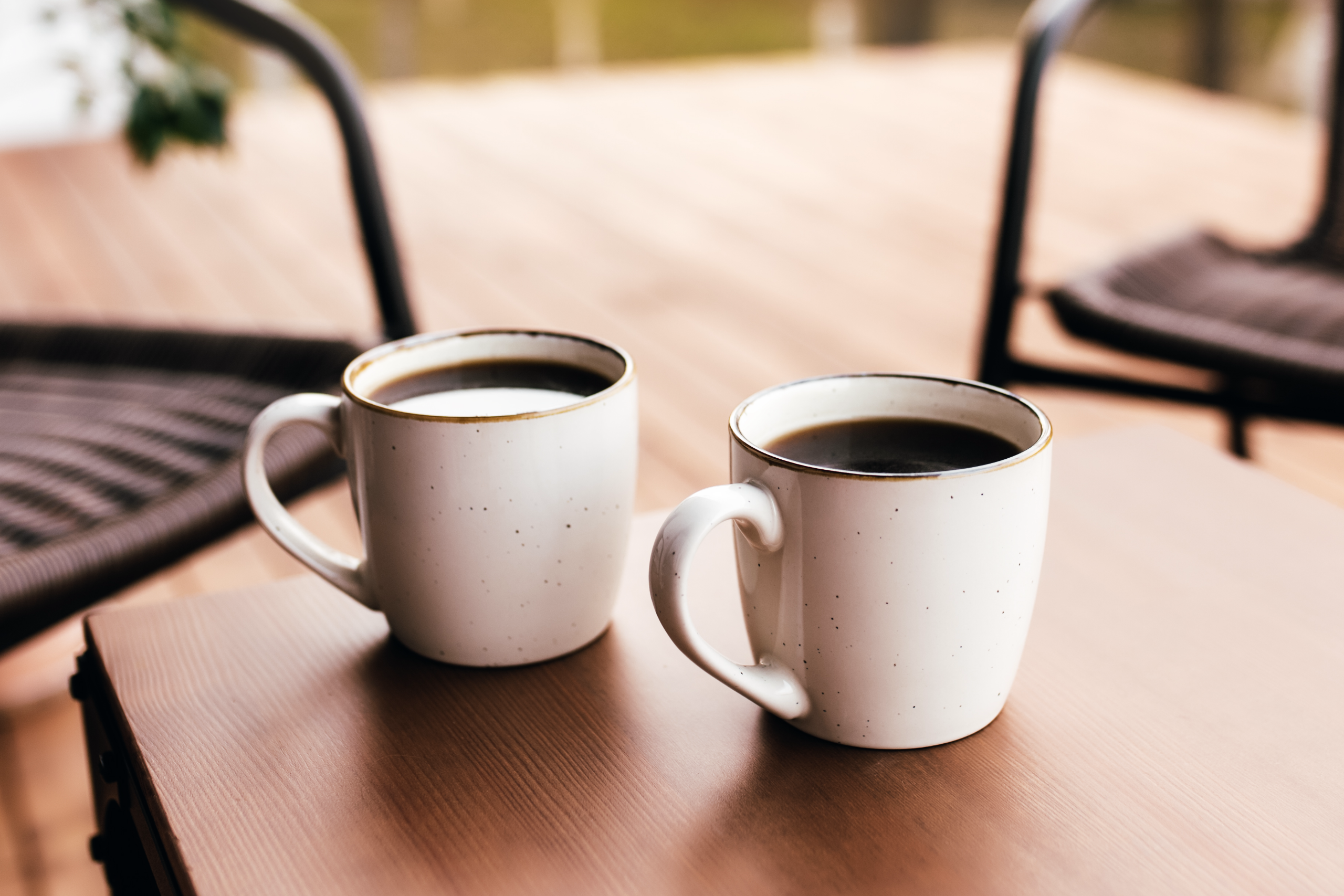 Networking Break
10:10 – 10:40
Spotlight: Providing Targeted Guidance to Win more Profitable Deals
10:40 – 11:00
Sales organizations are under increasing pressure to meet revenue targets and drive growth. Traditional sales approaches often overlook targeted guidance for negotiating customer specific pricing, accessing the right cross-sell and upsell opportunities, and easily configure powerful quoting with the prices that maximize revenue. It's time to get the right products, at the right price, to the right people, at the right time – every time.
Discover how Vendavo solutions, augmented with AI, make negotiated price and cross-sell recommendations to eliminate missed revenue
Learn how to use the insights to enhance and make more informed sales decisions that drive growth
See real-world examples of how companies are transforming their sales strategy
Speakers: Ladislav Dedinsky and Thrudur Starradottir from Vendavo
Panel: Innovation is Key to Pricing
11:00 – 11:45
As technologies, like Artificial Intelligence and Large Language Models, rapidly transform our world, pricing professionals are faced with new possibilities and challenges. How can I be innovative and still enhance pricing strategies? What risks and benefits should we be thinking about? What is the future of pricing for B2B eCommerce and with AI? How does optimized guidance work for our organization. Join our panelists as they dive deep into these questions and share their own experiences.
Discover how eCommerce and AI are fundamentally changing and what that means for your pricing strategy
Learn how to make optimized pricing decisions to drive revenue and growth
Real-world examples and experiences from our panelists
Moderator: Robert Irwin, Vendavo
Panelists: Koen Hoogstoel, Yokogawa; Maarten Moreels, Deloitte
Summary, Takeaways, and Thank you
11.45 – 12.00
Networking Lunch
12:00 – 13:00
Standing networking lunch.