Denver, Colorado
Growth + Profitability Summit
This September, 12-13 we're welcoming customers, futurists, pricers, sellers, and industry thought leaders to Denver to attend our annual North American Growth + Profitability Summit. If you're ready to talk all things pricing, selling, and commercial excellence.  
The Summit is Almost Here
Site Information
Accomodations
All presentations and panels will take place at the Renaissance Denver.
About the Hotel
Housed in the former Colorado National Bank building built in 1915, this polished hotel in Downtown is a 4-minute walk from 16th Street Mall and 11 minutes on foot from the Colorado Convention Center.
Address
918 17th St
Denver, CO 80202
Room Reservations
Visiting in Denver
Weather
September is the first month of the autumn in Denver but is still a moderately hot month, with an average temperature range of 76.6°F (24.8°C) to 51.4°F (10.8°C). Rain is not common but still possible so be prepared.
What to Wear
The summit is business casual so you can leave that tie at home. Dinner is a few minutes walk from the Renaissance so have some comfortable shoes.
We Want Your Feedback
Donate to your favorite charity
Let us know how we're doing with a review at Gartner. We will support your favorite charity for your time.
Conference Information
User Experience Lab
Have you ever wanted to shape how Vendavo products look and feel? This is your chance to talk directly to the engineers that make it happen. Schedule a session to share your input and get advanced insight into where the user experience is going.
Schedule Time
Party Like a Pricer
Relax from all the sessions and network with your fellow pricers. Join us on the pool deck at The Westin Denver Downtown. It is a short walk from the Summit and will allow you the opportunity to enjoy an exceptional evening and a gorgeous sunset. Join us in the lobby at 6:30 to walk over or catch up to us on the deck.
Welcome to #GPS2022
How can we help?
If you have any questions or need special accommodations we are here to help. Text HELP to 303.653.2083.
Conference Extras
Update your headshot
Ready to update your headshot and show off your new haircut? Stop by and we will take professional pictures that will be sent to you for use on all of your social media platforms.
Video Interviews
Vendavo is pulling aside a few strategic customers to do video interviews on their pricing, selling, and commercial excellence transformation journey. These interviews will last no longer than 30 minutes and occur in the Koentz Vault room before, between, and after Growth + Profitability Summit session material.
Play Video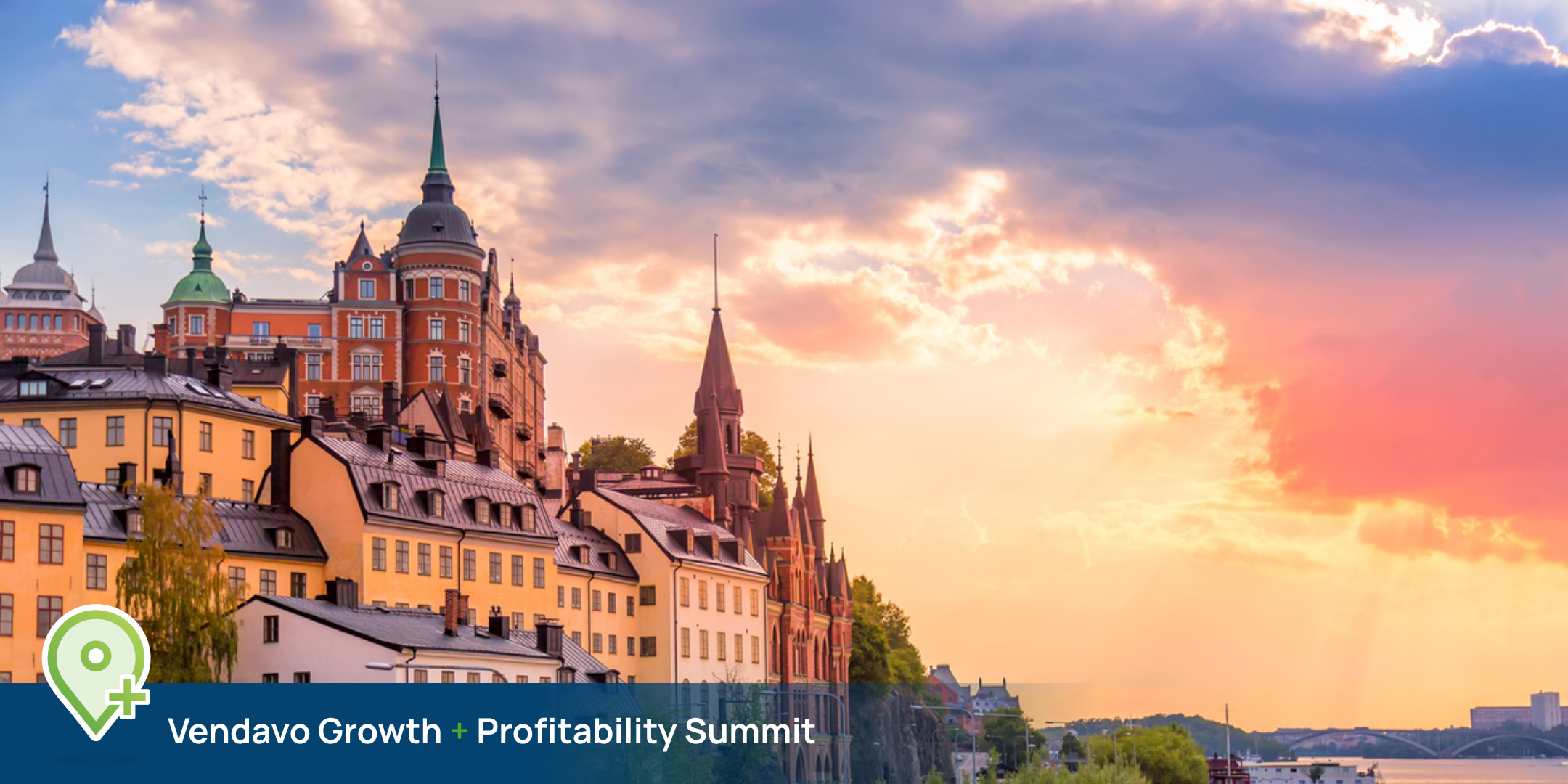 What to Expect
Highlights from the Spring Summit
Save Your Place
Still don't have a ticket? It's not too late.